Shipping with "Peace of Mind!"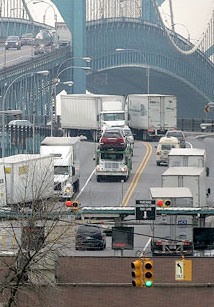 When you ship with Country Transport,
you eliminate cross-docking of your valuable freight at the Mexican or US borders,
eliminating any chance of damage,
contamination or theft!
How it works
You load the trailer at your dock, you seal it
and we deliver it in the same trailer directly to
your customer in Mexico or Canada.
It's that simple!
Country Transport is a bonded carrier offering Full Trailer Load (FTL) and Less-Than-Load (LTL). We specialize in Direct Door To Door trailer service to Canada and Mexico.
Our Spanish speaking freight specialist will assist you in every way possible to guarantee your shipment arrives at its final destination safe and secure.
---
Contact us today to see how Country Transport can handle
your shipment in Mexico and Canada